RESTAURANTES Y BARES - RESTAURANT & BARS
El Hotel Balcón de Europa dispone de 2 restaurantes: Restaurante Don Enrique, situado en la 4ª planta del hotel, climatizado, y Restaurante Náutico Beach Club, a nivel del mar, a la Carta. También disponemos de una Cafetería/Bar, en la 6ª planta, junto a Recepción.
The Hotel Balcón de Europa has two restaurants: Don Enrique Restaurant on the 4th floor – equipped with air conditioning – and the à la carte Náutico Beach Club on the seafront. There´s also a café bar on the 6th floor, Bar Mirador, which is next to Reception.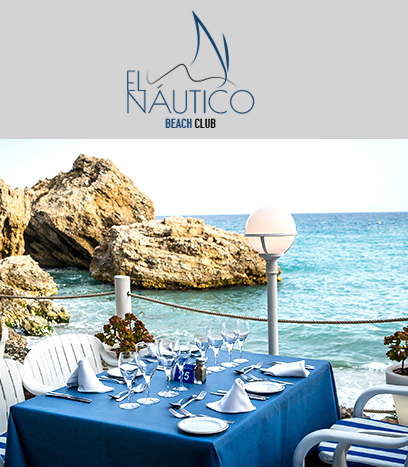 NÁUTICO BEACH CLUB
Justo a orillas del Mediterráneo.
On the Mediterranean seashore.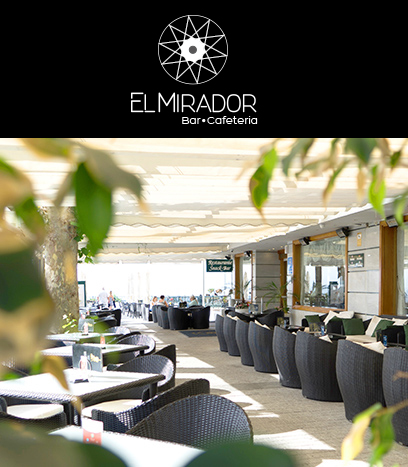 MIRADOR BAR
La joya de nuestro Balcón de Europa.
The jewel of our Balcón de Europa.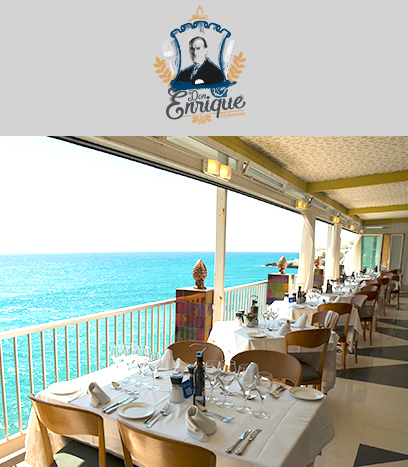 DON ENRIQUE RESTAURANT
Don Enrique climatizado con vistas al mar.
Don Enrique, air conditioned with sea-view.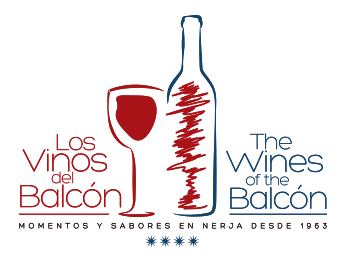 NUESTROS VINOS - OUR WINES
Desde El Balcón de Europa le invitamos a disfrutar de esta pequeña selección de vinos en la que encontrará diferentes opciones pensadas para agradar su paladar.
From The Balcón de Europa we´d like to invite you to enjoy this small selection of wines in which you will find a variety of different options designed to please your palate.

ESPACIOS CULINARIOS - CULINARY SPACES
Berenjenas con miel de caña
Aubergines with cane honey
*ALÉRGENOS/ALLERGENS
SOLICITE INFORMACIÓN A NUESTRO PERSONAL
Please ask our staff for more information

Paseo Balcón de Europa, 1, 

29780

 

Nerja
Málaga

, 

España
Categoría del Establecimiento: Hotel ****
Registro en Turismo: H/MA/00484